Mobile Massage Therapist in Tampa
Make massage part of your well-being routine. Massage is not just a luxury. It's a way to a healthier, happier life.
About Me
Hello, my name is Johana Aponte and I am the owner of Earthbound Massage. I am licensed and certified massage therapist that specialize in sports massage and deep tissue messages. I am well trained therapist and have extensive background and experience with soft tissue, sports massage, and rehab therapies. During my visit to your location you'll experience relaxation and comfort, dedicated to your well-being and peace of mind. Service areas Hillsborough and Pinellas county, Florida.

I deliver professional massage straight to your home, office or hotel room. Your massage treatment is custom to your individual specifications. Brought to you in the comfort and privacy of your home or room, so that you can receive the benefits you need without the stress of commuting.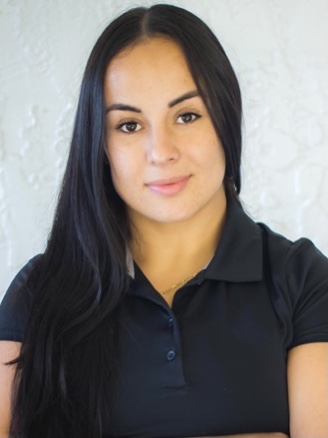 Why massage?
Relieves Tension Headaches
Earthbound Massage
Make massage part of your well-being routine. Our therapists are well trained and have extensive background and experience with soft tissue, sports massage, and rehab therapies.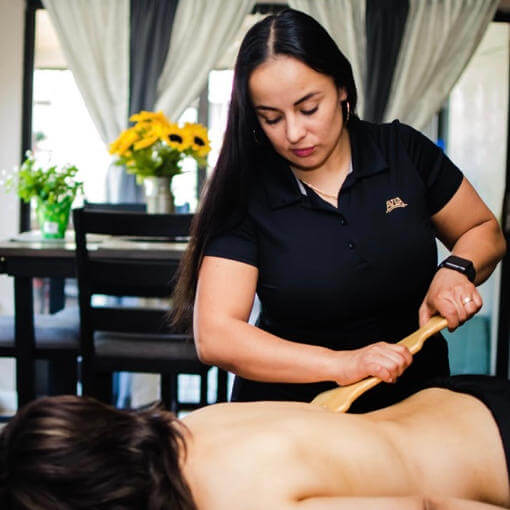 Deep Tissue Massage
Deep Tissue Massage is a focused, therapeutic massage that targets muscle knot (also known as "adhesions") and specific problem areas in the deeper layers of muscle and connective tissue.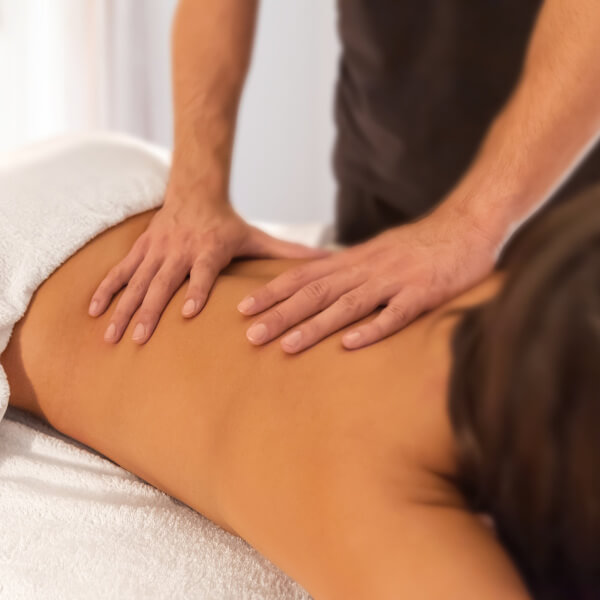 Sport Massage
Designed to prevent and treat injuries. Improve flexibility and enhance athletic performance. Sport massages can be used by athletes of all abilities to prepare for or recover from sporting events.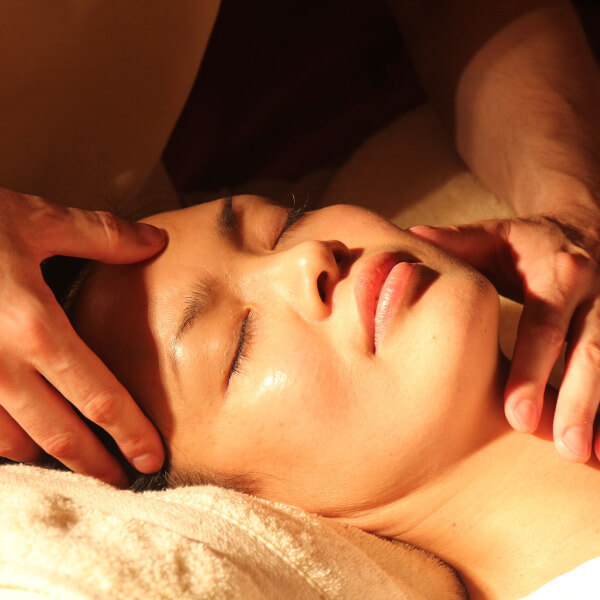 Swedish Massage
Broad general strokes and then transition of specific strokes to address problem areas. It incorporates rhythmic and relaxing lighter strokes to increase the oxygen flow in the blood and release toxins from the muscles.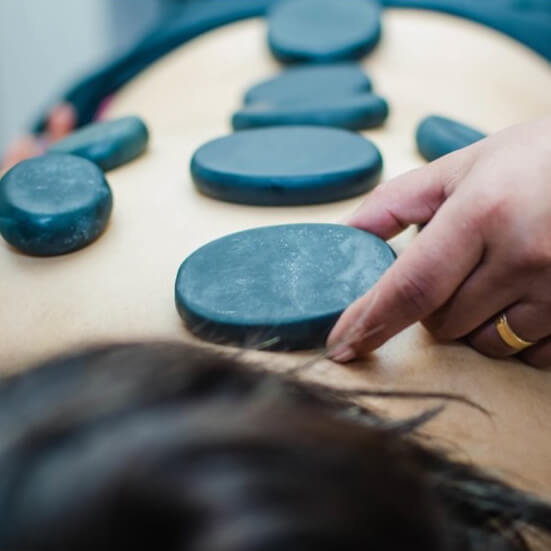 Hot Stone Massage
Helps relieve muscle tension and pain. Heat has long been used to ease muscle tension and pain, Reduces stress and anxiety, Promotes sleep and relieve symptoms of autoimmune diseases.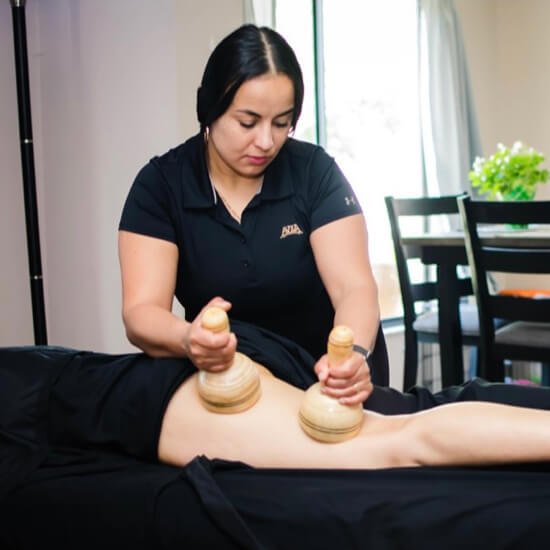 Wood Therapy
This procedure employs anatomically-sculpted wooden implements to promote body Contouring while advancing overall health. This therapy helps reduce cellulite and facilitate weight loss.
Aromatherapy
Aromatherapy is a holistic healing treatment that uses natural plant extracts to promote health and well-being. Sometimes it's called essential oil therapy.
Ready To Book an Appointment?
Our Services
We offer your choice of a relaxation, sports, athletic stretching or deep tissue massage. Time spent getting a massage is never wasted!
Swedish massage is one of the most commonly offered massage techniques. It's sometimes called a classic massage. The technique aims to promote relaxation by releasing muscle tension.
It aims to release the chronic patterns of tension and aid the body to relieve sore.
Improve flexibility and enhance athletic performance.
Aromatherapy is a Holistic uses aromatic essential oils medicinally to improve the health of the body, mind, and spirit. It enhances both physical and emotional health.
Hot stone massage is a type of massage therapy used to help the patient relax and ease tense muscles and damaged soft tissues throughout the body. During a hot stone massage, smooth, flat, heated stones are placed on specific parts of your body.
Wood therapy is a vigorous massage technique where I use different tools that promote lymphatic circulation and the appearance of cellulite.

Testimonials
"The massage I had from Johana was great. I'd highly recommend this mobile massage therapist in Tampa!"
Melissa K., Tampa, FL
"She has been such a wonderful help to me, and fixing the many different problems my body structure has. Thanks."
Christina B., St. Petersburg, FL
Earthbound massage is one of the best therapy places in all of Hillsborough County."
Kevin A., Tampa, FL
Contact Earthbound Massage
Phone:
813-993-3113
Business Hours:
Tue, Thu, Fri, Sat 9:00am – 7:00pm
Email:
[email protected]
Servicing area:
Hillsborough and Pinellas county, FL
Book an Appointment
Thank you for Your business!
For every referral that books, get $20 off your next massage!
Every 5th referral gets you a free 30 min upgrade.